Chocolate Chip Blondies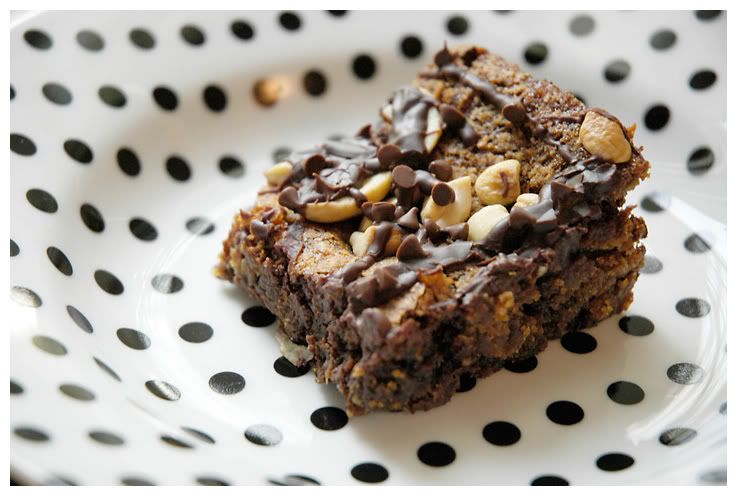 And these I made the other night when I was super stressed and wanted to bake something. It's the
PPK blondie recipe
with cashews and a chocolate ganache drizzled on top. These were SO good. I sent most of them to work with Adam and everyone raved about them. They tasted very much like brownies to me, I think because I had to use mini-chocolate chips for a portion of them (I ran out of the regular ones. For shame!) and they melted into the batter. I'm glad I added the toppings, too, because it added some textural interest. In any case, these are definitely a keeper.
The only changes I made were to sub applesauce for half of the soy yogurt (I didn't have enough) and reduce the oil to 1/4 cup.
I have actually been eating non-dessert food, but it's been boring stuff that I don't feel the need to post about. Such is life during the school year.