Key Lime Pie Cupcakes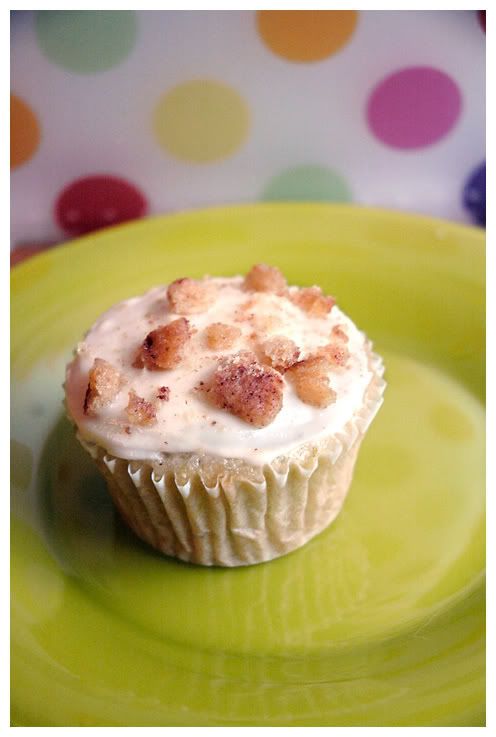 Yes, more cupcakes! Another Wendesday came and went, after all - and it's not a proper Project Runway experience without cupcakes. (And we really needed them this week to console ourselves when Kayne got the boot.) In my search for interesting cupcake varieties I can across a decidedly non-vegan bakery that make key lime pie cupcakes. I love cupcakes. I love lime. I used to love key lime pie. What could be better? I had to make them. These cupcakes were not optional.
I used the Lemon Gem cupcake recipe from VwaV, but I subbed lime juice and zest for the lemon and added a bit more flour to make a thicker batter. They rose much better this time around, incidentally. I made a cream cheese frosting with Better Than Cream Cheese, Earth Balance, powdered sugar, and lime juice, and then sprinkled crushed graham cracker crumbs on top. They came out really well - very light and limey, but still creamy from the frosting. The graham cracker crumbs added a nice cinnamony crunch as well as a cute finish.
Mission: accomplished. I'll definitely be filing this one away for future use.