Chipotle Black Bean Sandwich Spread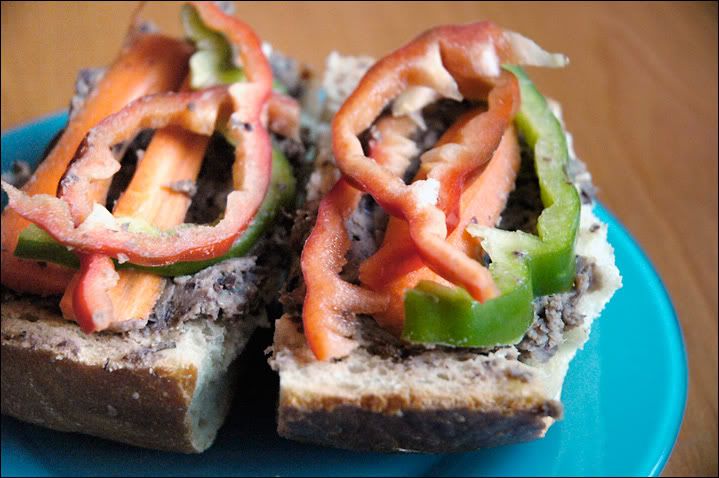 For dinner tonight we had minestrone and sandwichy things. I had some black beans in the fridge that needed used up, so I threw together a little spread that's just basically black beans, garlic, scallions, chipotle pepper and hot sauce, and various spices. I think cumin, oregano, paprika, garlic and onion powders, salt, pepper, and Spike. Oh, and some nutritional yeast ("nooch"). And a little water to thin it out. It had a bit of heat, which was nice with the crunchy veggies. The bread is a sourdough loaf from Panera, because I'm lazy and we were nearby.
It's nothing special, but I thought I'd post it anyway. I think I'm making something from The Everyday Vegan tomorrow. It's my newest cookbook acquisition and I really need to break it in. I'm thinking about the caramel chip bars. I'm a sucker for caramel.