Moroccan Red Lentil-Bean Stew and Shark Cookies
Moroccan Red Lentil-Bean Stew
from
Cooking at the Pacific Outpost
. I was hoping this would be similar to the moroccan lentil soup that Panera Bread often has as a season soup in the fall; it wasn't, really. It was still good, though. I halved the fennel seed, because I'm not fond of the flavor - next time I'll leave them out entirely. I could still taste it, faintly, and it bothered me. Adam liked it quite a lot, though, and it was good with homemade bread.
And an outtake, in which Miss Scarlet attempts to lick the Earth Balance off my bread. She likes EB. And nutritional yeast (especially on Tings). She's pretty vegan-friendly, as far as cats go.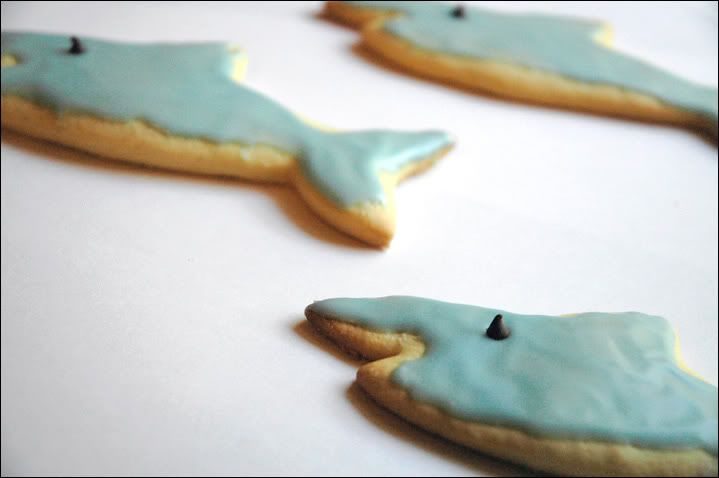 And some shark cookies that I made for a friend's random shark-themed party tonight. It's the soft cut-out cookie recipe that I posted about a while back, just in shark shapes. They were a big hit.