Taco Mac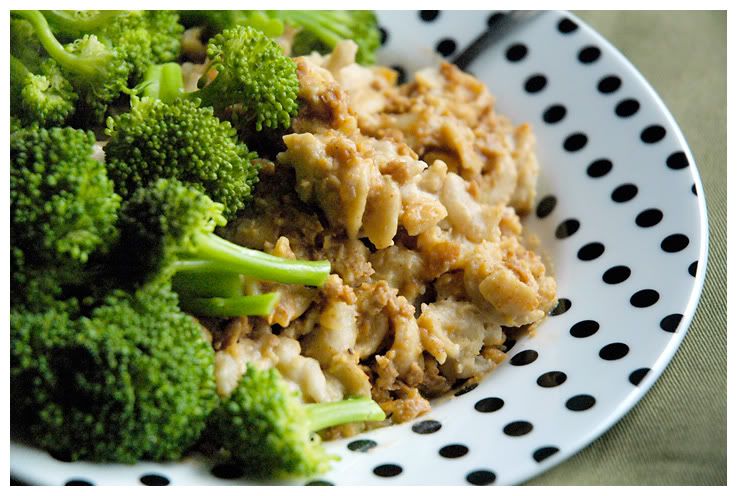 Today I took the leftover Mac & Nooch and mixed it with some taco-seasoned TVP to make something that is apparently quite similar to Hamburger Helper. So says Adam, anyway, and I'm going to have to take his word for it since I don't actually think I've ever had Hamburger Helper. (Is that the one with the weird talking glove thing?) Regardless, it was damn tasty. Better than I thought it would be, even. It doesn't look like much, though. I hate it when food isn't pretty.
The TVP was just simmed in water with a packet of taco seasoning. Oh, and I sauteed about half an onion and some garlic in there first. I was going to make the chorizo from VwaV, but at the last minute I realized that I'm out of black pepper and chili powder. And coriander seeds! Woe is my spice rack, seriously.
And of course the ever-present broccoli makes an appearance. I do eat other vegetables, I swear. Broccoli is just so easy to throw into things.