Potato and Tempeh Sausage Pizza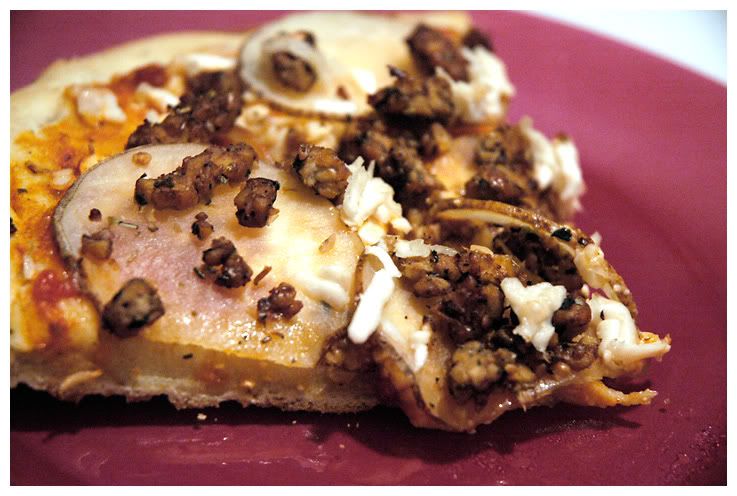 It's been a while since I last posted - my first week of school is winding to a close, and between that and work it's all I can do to cook some pasta for dinner. I forsee a lot of simple meals in my future, which is unfortunately bad for food blogging. We'll see how that goes.
Last weekend I made the Potato and Tempeh Sausage Pizza from VwV, only without the homemade crust. I used a sourdough Rustic Crust instead, because I love them and I was too lazy to make my own. I pretty much knew I'd love this pizza. And I did. Adam did too. It's chewy and substantial and basically just delicious. I used the optional soy mozzarella (Vegan Gourmet) and left off the fennel, because I'm not overly fond of the stuff.
Two thumbs up. I'll definitely make it again.
Another thing that's been occupying my time lately is the Super Secret Blogging Project I mentioned once before, which is no longer super secret because it's finally done.
Jessiegirl
and I have started a joint photoblog:
iso365
. The idea came up when I went to visit her for the first time, I believe, and we've been plugging away at it ever since. We're alternating days, with a new image posted every day. So if you're interested in that sort of thing, or just want to see what we get up to when we're not in the kitchen, stop by and check it out.