Corn Muffins and Stormy Black Bean Soup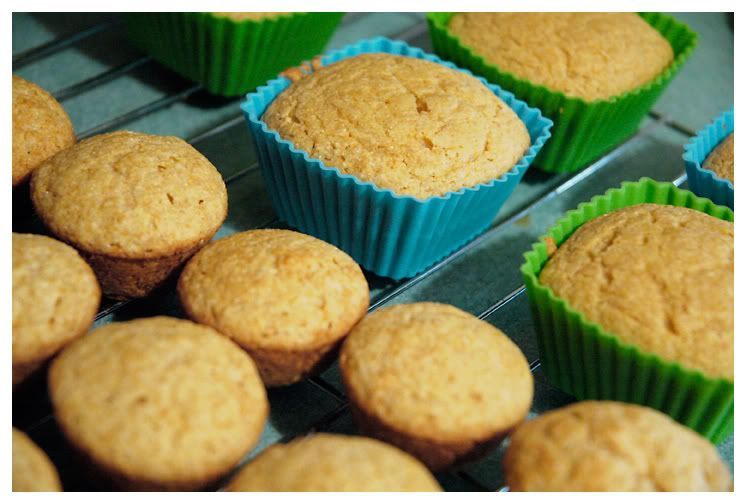 Early last week I felt the urge to bake, but seeing as how it's still Junk-Free January for me, I didn't want to make sweets at all. So I turned to a perrenial favorite of mine:
cornbread
. I wanted to try out my mini-muffin pan, so I made 24 mini-muffins and then 5 regular-sized ones. I have to say, the mini ones are cute - but the big ones taste better. They have a better fluffy interior to crispy exterior ratio.
And aren't those square baking cups adorable? I got them to hold food in my bento, but I haven't had occasion to use them for that purpose yet. They make excellent square muffins, though. I love them.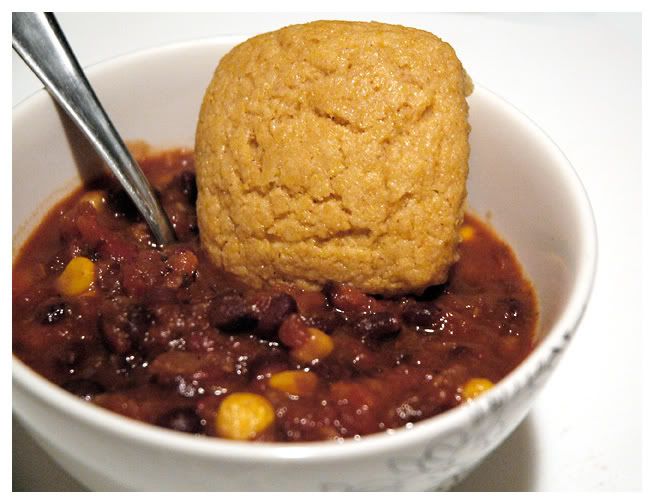 And of course you can't have corn muffins without soup or stew, so I made Sunsan V's
Stormy Black Bean Soup
. I followed the recipe exactly, except that I only used 3 cups of broth and I pureed a few cups of the soup to get a thicker texture. I just prefer it that way. It's a really excellent soup with quite a bit of a kick from the chipotle and spices. I'll definitely make it again.
Today I'm attempting seitan for the second time ever. Fingers crossed.