Cherries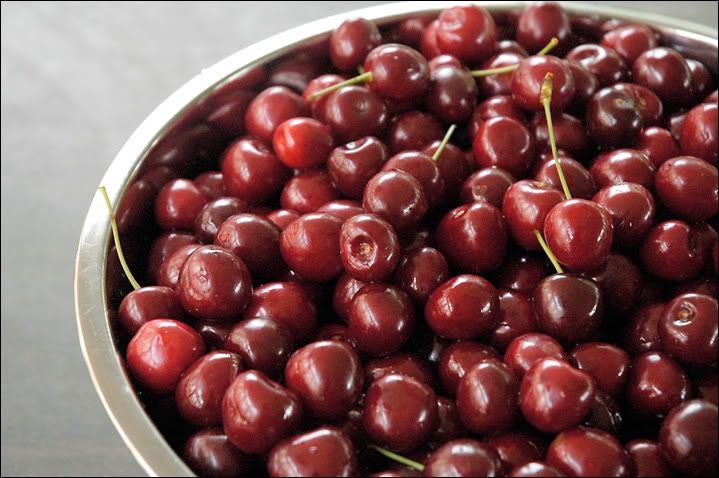 This morning, after the rain
finally
stopped and it was confirmed that we didn't need to start gathering two of every animal, The Boy and I went cherry picking. There's an amazing orchard 10 minutes from our apartment that has the best prices I've ever seen - today the sweet cherries were $1.00 per pound. One dollar. They're like $6.99 at the grocery store, and $3.50 at the farmer's market. Of course they're more if you buy them already picked, but damn son. So we spent an hour among the trees, searching out the ones that hadn't been split or knocked off by two days of torrential rain. They warned us going in that they might be a little sparse, but actually it was no trouble at all, especially if you kept to the inner branches.
We left with 12 pounds of cherries. Grand total: $12.00. I can't get over that. In addition to eating them plain and making cherry cobbler or crisp, I think I might make cherry preserves and maybe try to dry some for use in future baking endeavors. And then I'll freeze whatever's left. We're going to go back another time or two before cherry season is over, because it was a lot of fun and I do love me some cherries.
A little tip, courtesy of The Boy's mom: in lieu of a cherry pitter, use a bobby pin to remove the pits. It works really well, and everyone's got a bobby pin on hand. Those little babies are so handy. Picking locks, pitting cherries, holding back stray bits of hair. Amazing.