Chickpea Pancakes and Tempeh Gravy Redux
Gussied up chickpea pancake. I just used the basic recipe from World Vegetarian and added chopped broccoli and grated carrots. I halved the recipe and it made 4 pancakes, but I was so full after two that I stuck the others in the fridge. The next morning I tried to re-heat them... yeah, that's not such a good idea. When the recipe states that these are best eaten straight from the pan, it's not lying.
Consistency-wise these were very strange. Kind of eggy, even omelet-esque. I've never been fond of eggs anyway, so I wasn't terribly impressed by these. I don't think I'll make them again.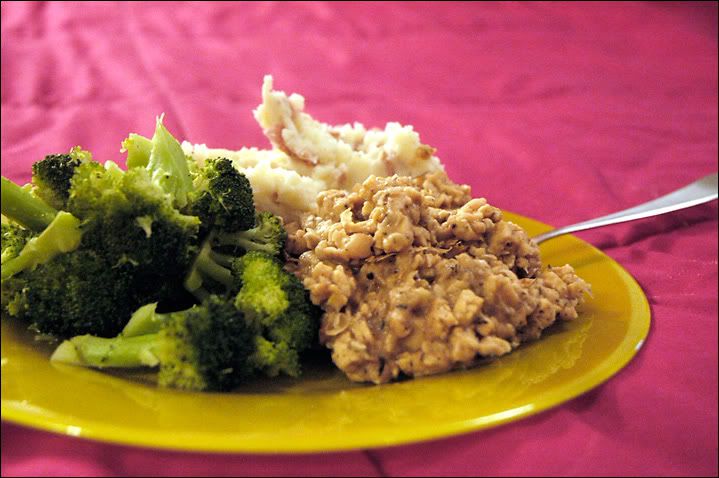 Last night's dinner - White Bean and Tempeh Sausage Gravy (again from VwaV), smashed potatoes, and broccoli. Nothing fancy, but damn is that gravy good. The broccoli saves this meal from overwhelming beigeness. This isn't the best picture ever, but I took it in really weird lighting and none of the others could be salvaged. I really need to get some decent lights and set up a little food porn studio.