Cookies, Soup, Stir-Fry, and Bread (x2)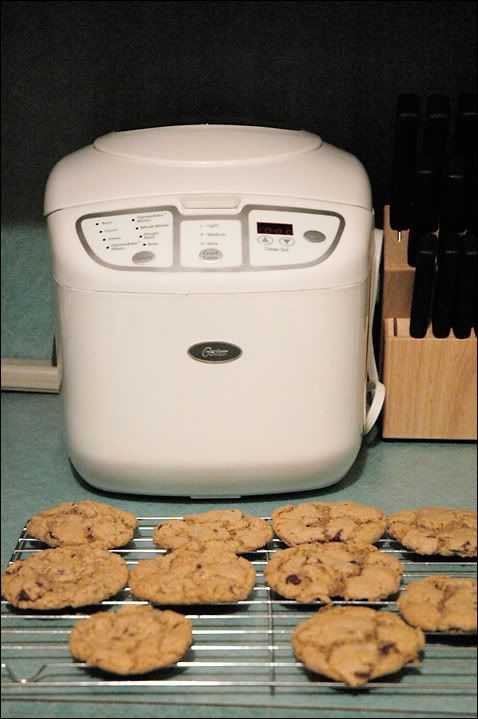 What is this?! That's right, it's a bread machine. We found it at Salvation Army for $13; it was missing its paddle, so add on another $10 to replace it and I still got a bread machine for under $30. Not bad. In front of it are the Homestyle Chocolate Chip Cookies from Vive le Vegan! Otherwise known as the best cookies ever. I made a double batch, one for a friend's birthday and one for us to eat. They only lasted about a day and a half here at the apartment; my friend ate all of his during the party. I hate boys and their super fast metabolisms.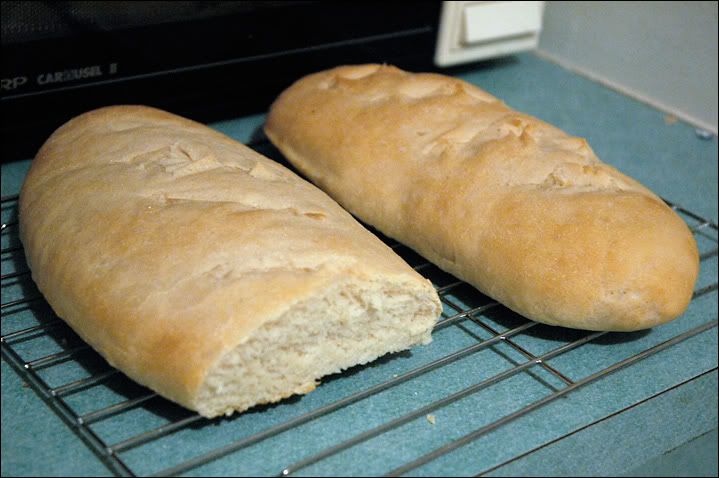 This is the first bread I made with the machine. I obviously didn't bake it in there, just mixing and kneading with it instead. I took it out to shape and rise before baking. My bread is always very flat. It's really annoying. I think I deflate it when I try to make the slashes.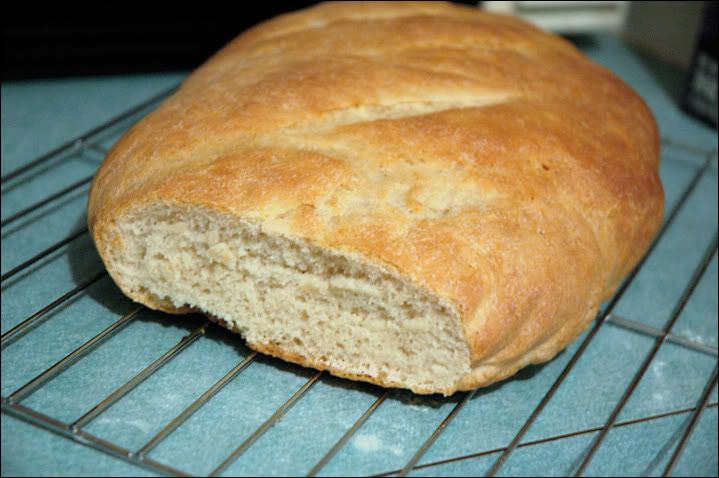 The second loaf of bread from the machine. Oven-baked again. Flat again. I used a brand new exacto blade to make the slashes, and the first two were fine, but then I got cocky and made two more... and then it deflated. Is that my problem, oh experienced bread bakers? Why does my bread always go flat? And it's definitely not my yeast, because it rises wonderfully. I used Nic's recipe for
Rustic Country Bread
, except I halved everything and used agave nectar in place of honey. Flatness aside, it's a tasty loaf. Nice crust.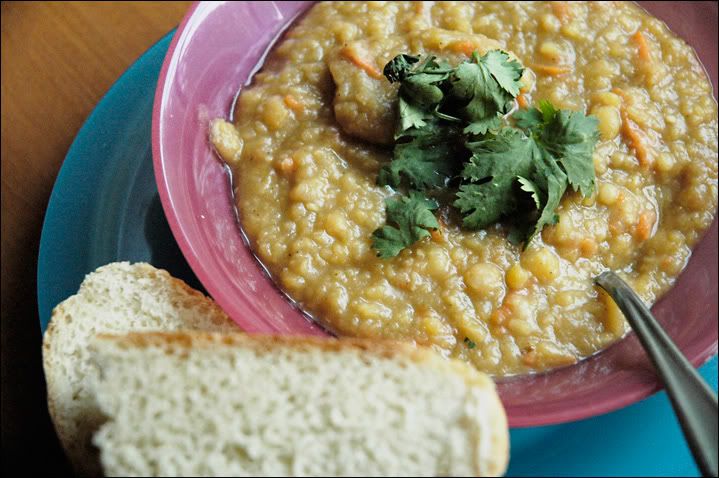 Curried Split Pea Soup from Vegan with a Vengeance, with fresh bread on the side. This stuff is awesome. I'm glad I made the whole recipe - lots of leftovers!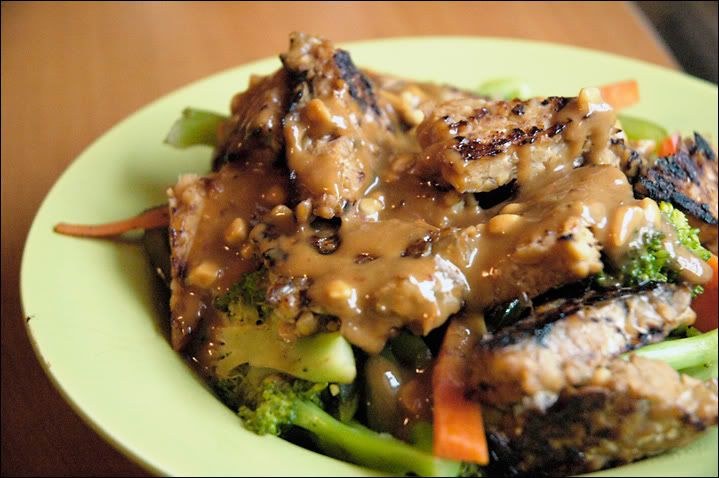 Aaaand another stir-fry. Second verse, same as the first. This one has peanut sauce on it, though. I've been eating so many of these lately.