Pancakes with Cherry Sauce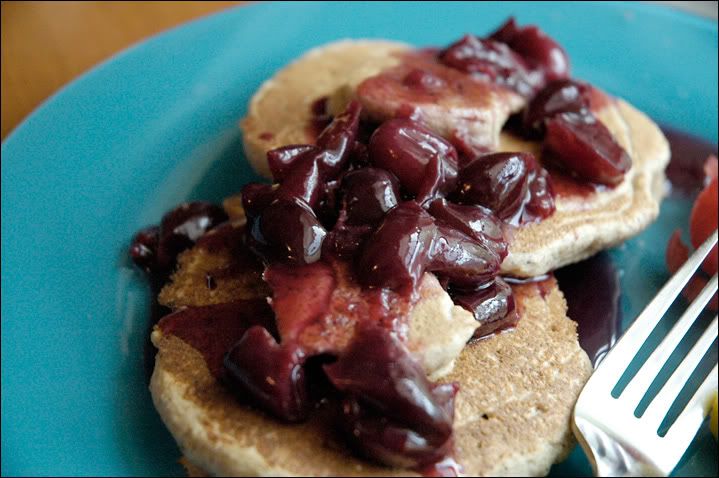 It's almost cliche to have pancakes on a Sunday morning, but The Boy and I both had the day off - which is cause for celebration if there ever was one. I used the Flax Berry Pancake recipe from Vegan Planet, minus the berries and with whole wheat pastry flour instead of white. The cherry sauce was just 1 cup of pitted cherries simmered with 1 Tbsp of sugar until saucy. I dissolved a little cornstarch in water and added that in because I wanted it a little thicker. I had watermelon and pineapple on the side, and it was a lovely start to what turned out to be quite a busy day.
And now I'm going to go finish up those cookies I promised you.