Tempeh Gravy and Mac & Nooch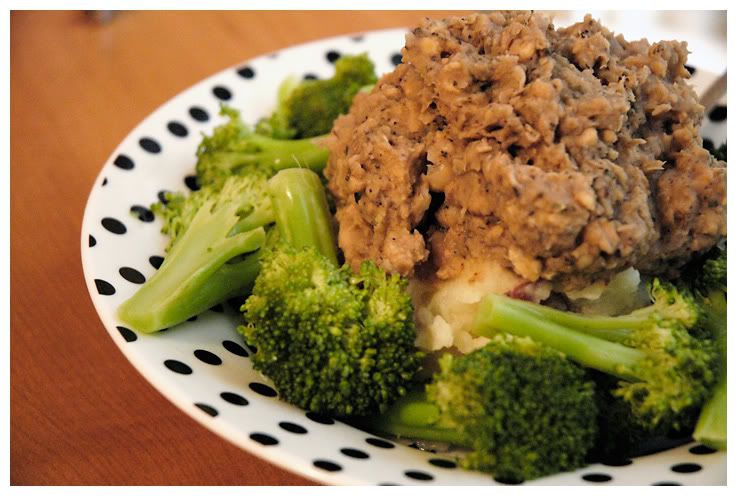 Tempeh and White Bean Sausage Gravy from VwaV, mashed potatoes, and steamed broccoli. I love this gravy. It's so amazing. I also love mashed potatoes. I kind of forgot how much. Also: new plate! I'd been eyeing these at Target for months, and last time I was there they were on clearance so of course I snapped up the two that were left. I love them. I've just kind of accepted the fact that I can't be happy with matching dishes like a normal person, so from now on I'll be collecting interesting pieces whenever I see them/can afford them.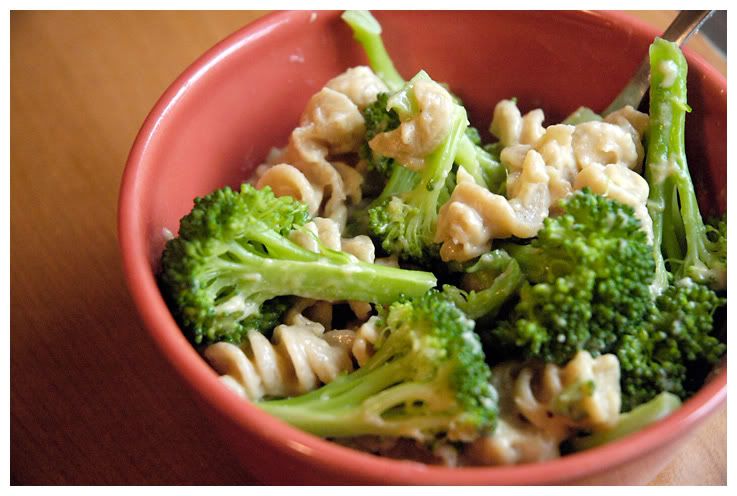 Ellen's Macaroni and "Cheese"
from
Get Sconed!
. I was a little skeptical about this, because the first nutritional yeasty cheez sauce that I had was that Road's End Mac and Chreese, which tastes like cardboard and sweaty feet. I was hoping this would prove more successful, and of course it did. Next time I'll add more garlic powder and more salt, but overall it was really tasty. And super simple to make, which is always a plus. It was great with some broccoli thrown in, but tomorrow I think I'm going to get a little adventurous with the leftovers.