Low-Fat Brownies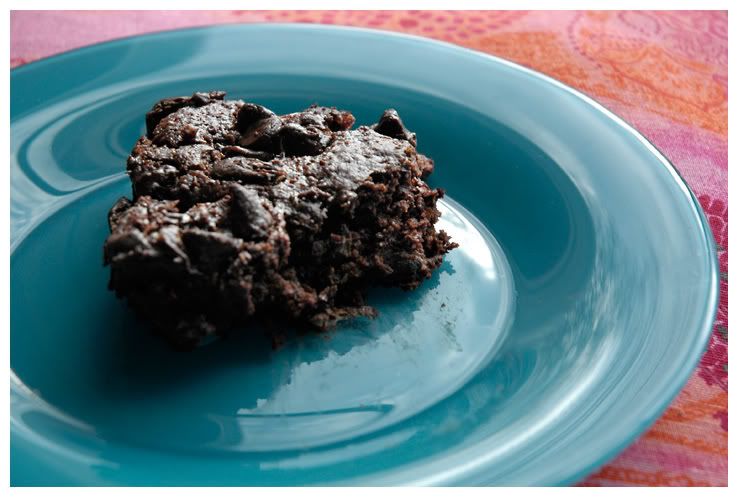 So I'm counting points at the moment, working on this whole weight loss thing. But I have a massive sweet tooth, and every so often (and by "every so often" I mean "every five minutes") I need to feed that urge. Preferably without blowing my diet in the process. Enter the low-fat baked good. A strange and elusive creature, often just an unpleasant cardboard knock-off of the original. Often, but not always. These brownies are exceptionally low in everything that's bad for you, but they still taste pretty good. I used
this recipe
, and followed it pretty much to a T. I think the only change I would make in the future would be to use a bit less salt. There was a bit of an odd saltiness to these that I've never noticed in a baked good before.
I will say straight up that these are not what I really think of as brownies. They're good, and they're seriously chocolatey and deceptively rich and I will likely make them again, but brownies? Eh. I'd say it's more like a really fudgey cake. So if you're in the mood for a real live brownie, try a different recipe. But if you want something dense and chocolatey that won't break the diet bank, give these a try.
They worked out to be 3 points per brownie as I made them. Not bad.
Labels: baked goods, chocolate, low-fat, sweets