Lightlife Reviews, Part II: Smart Strips Chik'n Strips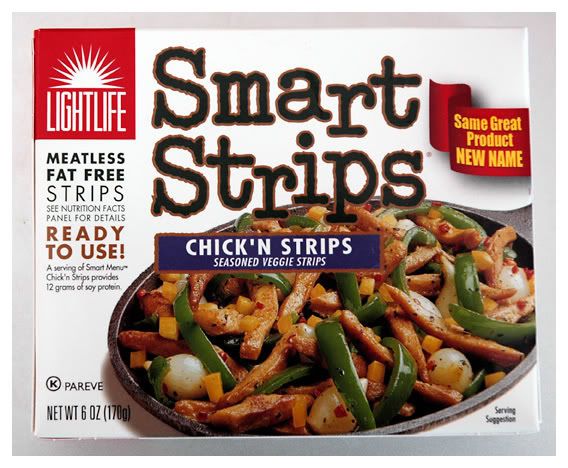 Another one of the goodies in my Lightlife box were these Smart Strips. Now, I love these things. They were the first mock-meat I ever tried after going vegetarian lo those 10+ years ago. I loved them then and I love them now. They're the perfect sort of chewy and a bit juicy, but not in a gross way at all. The flavor is salty and savory and just... well, really damn good. But it's also subtle enough that you can use these in just about any type of dish.
Plus they pack a nice hit of protein and fiber - 14g and 4g, respectively - with no fat and just 80 calories. They work out to 1 WW point per serving.
My final rating for these is a 10/10, plus two thumbs up. I love them.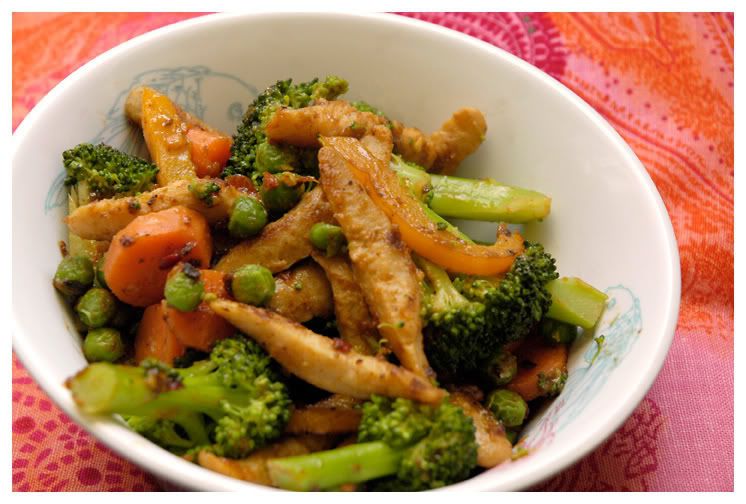 The chick'n strips adding their awesomeness to my stir-fry with peanut sauce.
The representative from Lightlife also sent along a link for $1 off coupons - check it out
here
if you're interested.
Labels: lightlife, product review