Playing Catch-Up
I never seem to have the time/motivation during the week to update, but I have been taking pictures of the more interesting things I eat. So here's a whole bunch that have been collecting dust on the harddrive.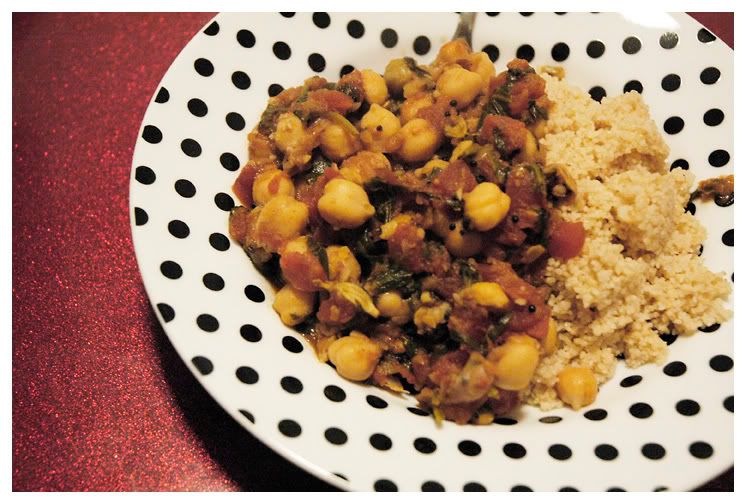 Chickpea and Spinach Curry from VwaV. Seriously delicious and very low in points if you reduce the oil. I was low on spinach so I only used half the amount that was called for; I'm looking forward to using all 10 cups next time. I love me some spinach.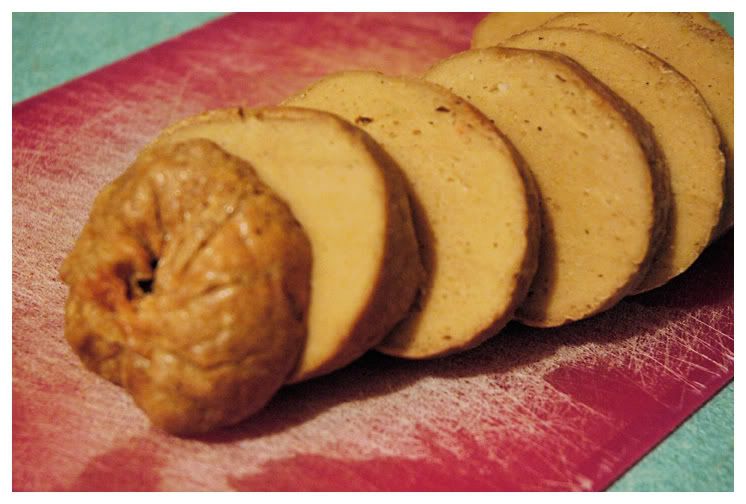 My second attempt at seitan. Based on
this recipe
, but with onion and garlic powder thrown in. And some nutritional yeast. And twice as much gluten flour, because the texture was weird. I wrapped the seitan log in foil and baked it that way instead of in a pan with broth. It turned out much better than my first attempt at seitan, but I'm still going to keep trying new recipes.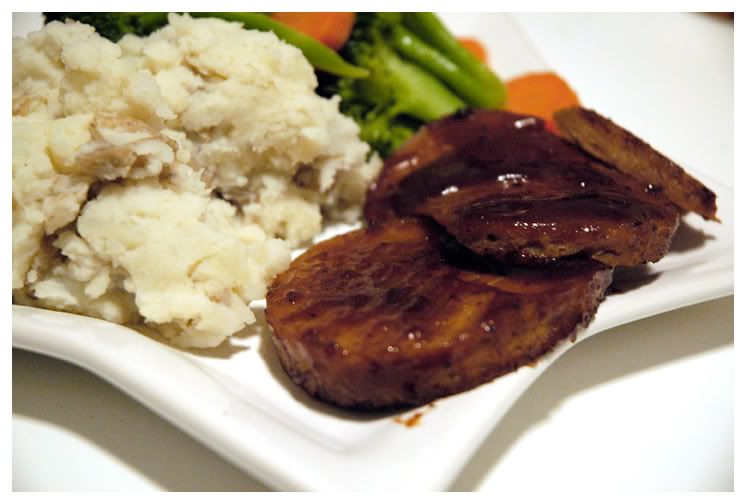 The seitan, sliced and sauteed with bbq sauce. Pretty tasty.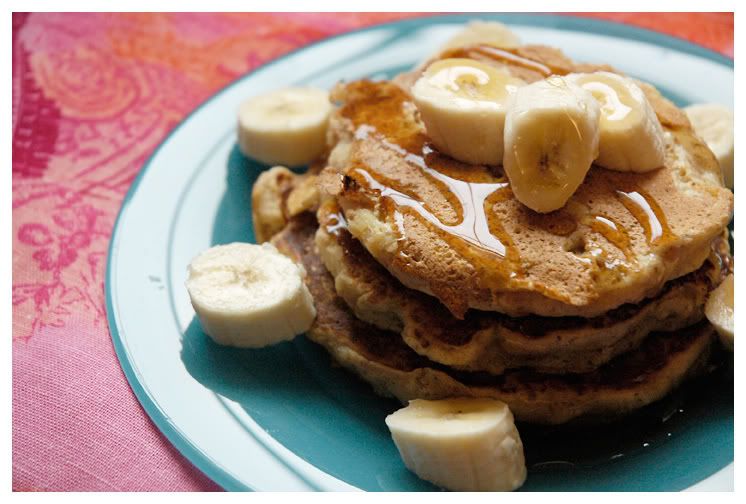 Flax-Berry Pancakes from Vegan Planet, with crushed pineapple in place of the berries. I always use whole wheat pastry flour for these.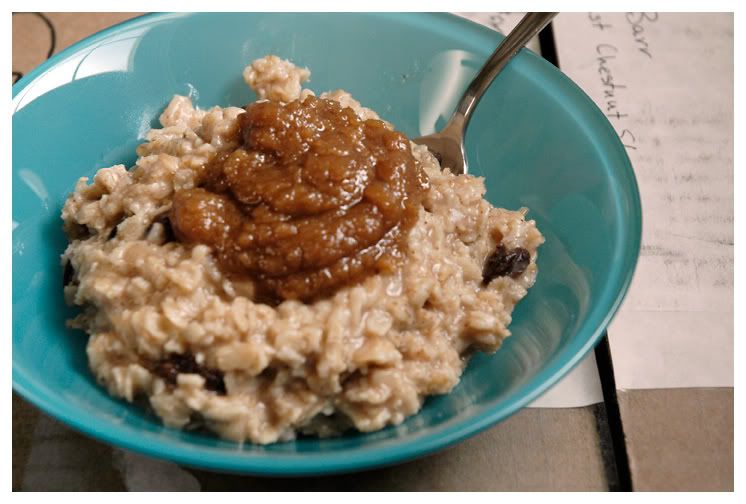 Peanut Butter Oatmeal from Peanut Butter Planet. This was interesting. I'd try to make something similar, but I wouldn't make this exact thing again. I like the idea but I didn't love the recipe, basically.