Tester Sauces, Rice & Beans, VwaV Casserole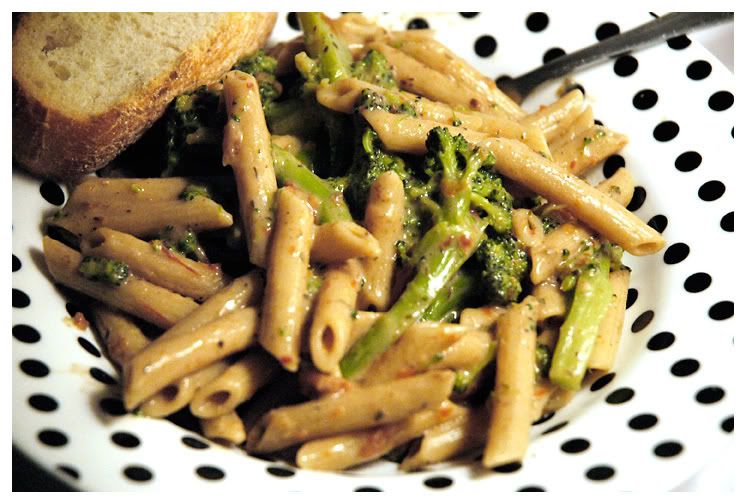 Whole wheat penne and broccoli with
Joanna's
Sun-Dried Tomato Cream Sauce. She's putting together a vegan cookzine and I'm lucky enough to be one of the recipe testers. This one is fantastic.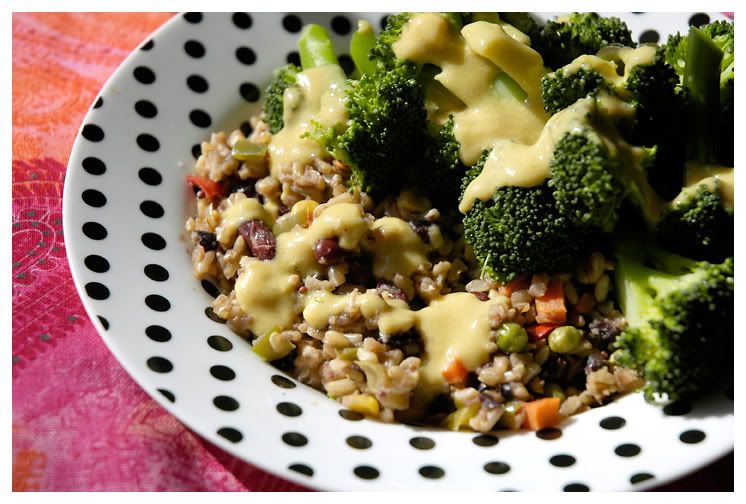 Rainbow Rice & Beans
from VeganYumYum. Excellent recipe. I've made it twice now. It freezes beautifully, too. This batch has both black and kidney beans in it. Also pictured is a metric ton of broccoli (I really love broccoli) and Joanna's nacho sauce (sans jalapenos), which is another tester recipe - and also my new favorite nutritional yeasty sauce.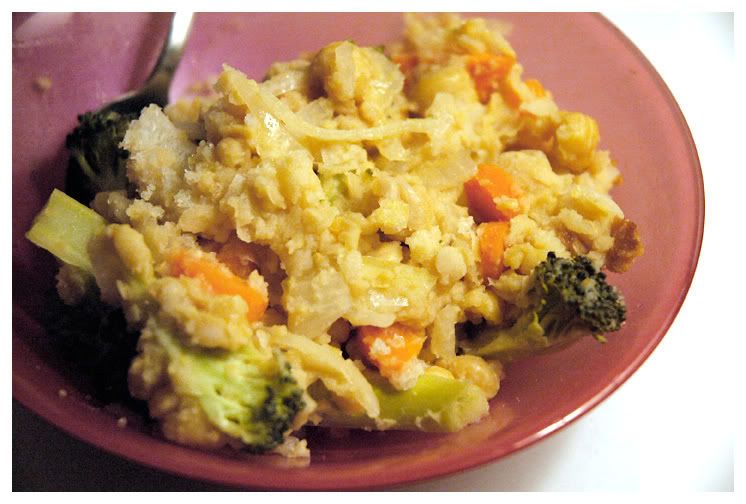 Last but definitely not least, we have the Chickpea and Broccoli Casserole from VwaV. I was skeptical about this one. It has so few ingredients and no spices - it's just chickpeas, broccoli, carrots, onions, salt, olive oil, breadcrumbs, and vegetable stock. But of course Isa came through with another winner. I reduced the oil from 3 tbsp to 1 and added a little extra broth to compensate, and I left out the chives because I didn't have any, but otherwise I made the recipe as written. I'll be adding this one to the rotation for sure. It's creamy comfort food that you don't have to feel bad about eating (with 1tbsp of oil, it's 4 points per serving for 6 servings).