Friday Menu 3/17 - Pizza
Breakfast
A chocolate orange muffin. (247)
Snack
1 apple-cinnamon rice cake topped with 1 Tbsp chunky peanut butter and 1 Tbsp raisins. (180)
Baby carrots. (35)
2 caramel rice cakes. (100)
Another chocolate orange muffin. (247)
A few potato chips. (75)
Dinner
Pizza! I bought a sourdough Rustic Crust the other day, and tonight we topped it with tomato sauce and Vegan Gourmet mozzarella, plus various herbs and spices and fresh basil. It was amazing. Yeah, I ate half. (750)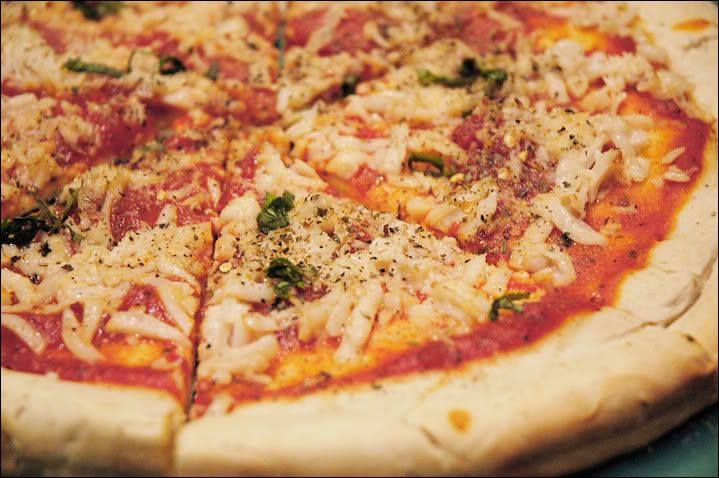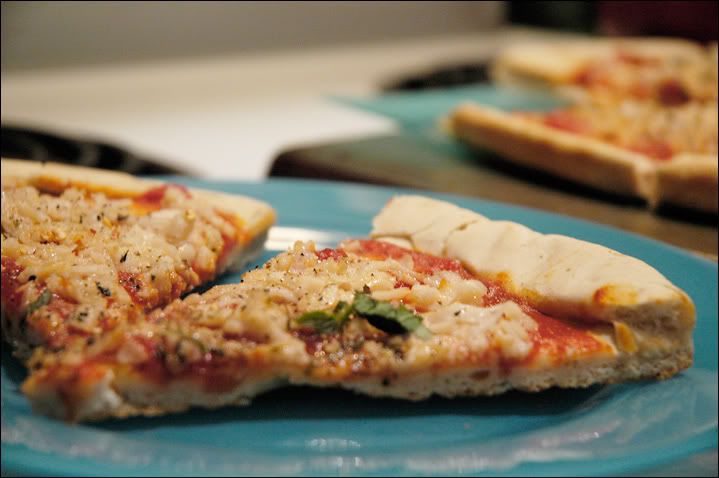 Snack
2 fudge-mint cookies. (170)
2 Tbsp chocolate chips. (170)
2-3 shots of vodka, a little rum, and I don't even know how much green Hawaiian Punch. (?)
Total calories: 1,974 + however many for the alcohol and punch.
Okay, so... today was not so good. It was going fine until the pizza. It wasn't even too bad after the pizza. But then it all just went downhill from there. It was St. Patrick's Day, so I went to party at a friend's house and had some drinks. I don't usually drink much/at all. There are a lot of reasons, but part of it is that alcohol is just insanely high in calories. But tonight I decided, you know, what the hell? Let's have some drinks. But the party was still awkward in spots and I still felt incredibly self-conscious, so all it really added to my day was unnecessary calories. Plus I'm not Irish anyway, so St. Patrick's Day is kind of irrelevant for me. Awesome.
Also, my period started today. Double awesome!
Man, what a shitty way to start the weekend.