Chocolate Chip Cookies + Quesadillas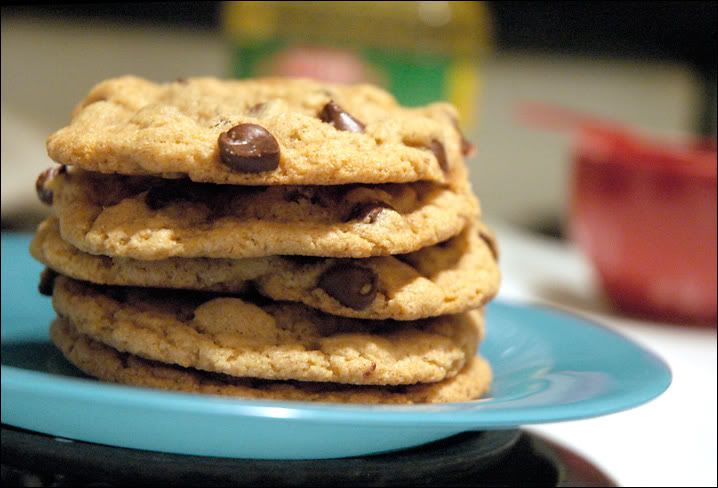 Last night I wanted cookies, but I didn't want anything too time-consuming and I definitely didn't want several dozen of them lying around. So I turned to Vive le Vegan, and made the Homestyle Chocolate Chip Cookies. The verdict? Yum! These are
really
good. They're nice and chewy on the outside, and soft in the center... plus the recipe only makes 10 or so cookies, so it's much more practical than most if you're only making them for one or two people. I'm sure they're just as good the next day, but unfortunately I can't say from experience... there aren't any left.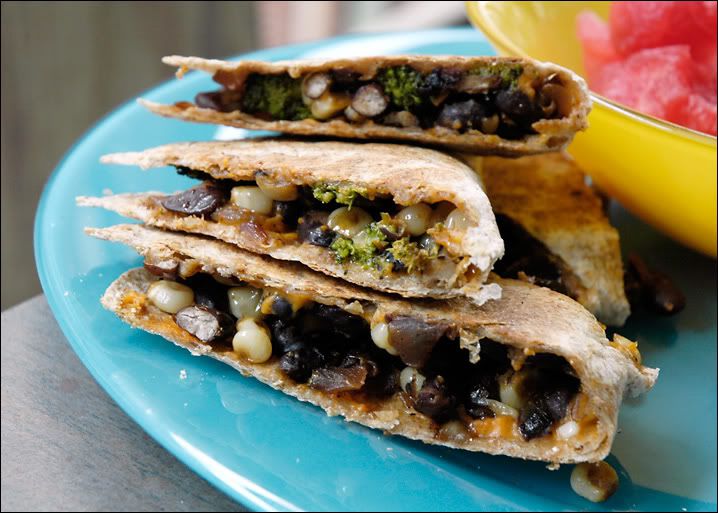 Quesadillas! Vegan Gourmet cheddar and sauteed onions, garlic, corn, broccoli, and black beans in a wheat tortilla. Super simple and really tasty. I had mine with ketchup for dipping (yes, I'm gross) and watermelon on the side. The Boy put some hot salsa in his and ate it that way.
I used to waitress at Friendly's back when I was in high school, and a lot of times people would mispronounce "quesadilla" when ordering them. Case-a-dilla was pretty common, as was keeza-dilla. One time I got queeza-dilla. They always emphasized that "dilla," though, pronouncing it just like it's spelled. So that's what I think of whenever I have quesadillas.