Chocolate Chip Pancakes, Mini Cake, and a Stir-Fry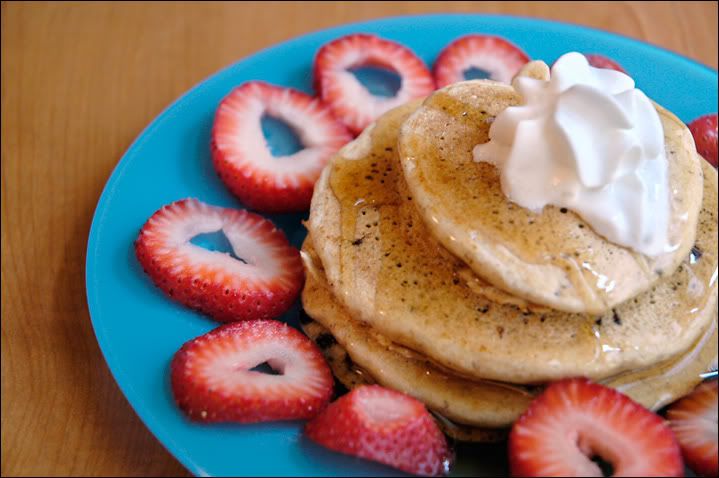 Breakfast! Flax-Berry Pancakes from Vegan Planet (my regular recipe), minus the berries and with a Tbsp or so of mini chocolate chips mixed in. Sliced strawberries on the side, and a little dollop of Soy Whip on top. For as decadent as it looks/sounds, it was actually pretty healthy - whole wheat flour, no oil, etc. Tasty, too! The mini chips were the perfect size - regular ones would've been too much.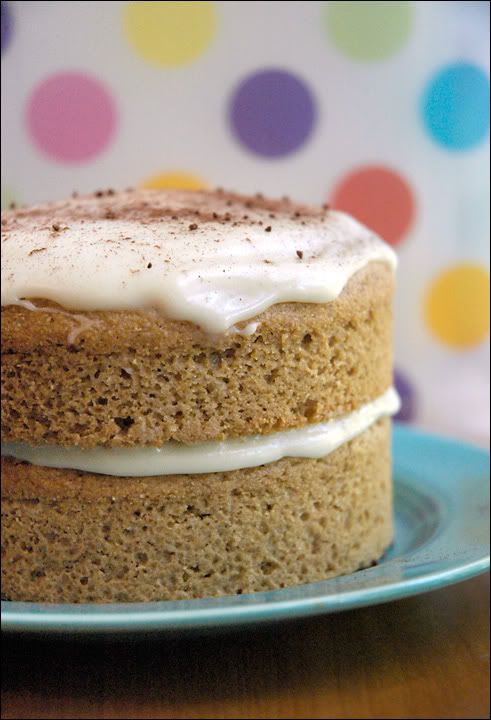 Look, Ma, a mini cake! I went to Kitchen Collections yesterday before work and picked up two round silicone mini pans, plus a set of mini bear and bunny pans. They're all adorable, but today I went with the round pans - and ended up with this little cake. It's
Kittee's
chai cake, the recipe for which you can find
here
, down in the comments. I changed a few things, though - I used whole wheat pastry flour instead of all-purpose and I used applesauce and 2 tsp of oil in place of the fat. I halved the recipe to make a single 8'' cake, and I had enough batter to make 3 mini round cakes. I whipped up a small batch of cream cheese frosting and made one mini layer cake, then just frosted the third one on its own. Each cake got a little sprinkle of cocoa powder (locally made!) and cinnamon on top. They're so cute! And delicious. We can't forget delicious.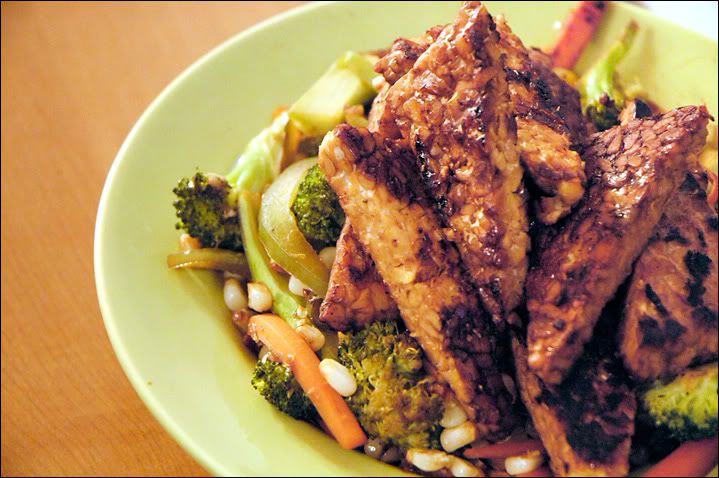 And then we have dinner, which was just a big ole' stir-fry. Broccoli, green peppers, carrots, garlic, fresh corn cut off the cob, and lots of tempeh. Mmmmm tempeh. Nothing fancy, but it really hit the spot after a day in the kitchen.