Vegan Treats Rocky Road Brownie.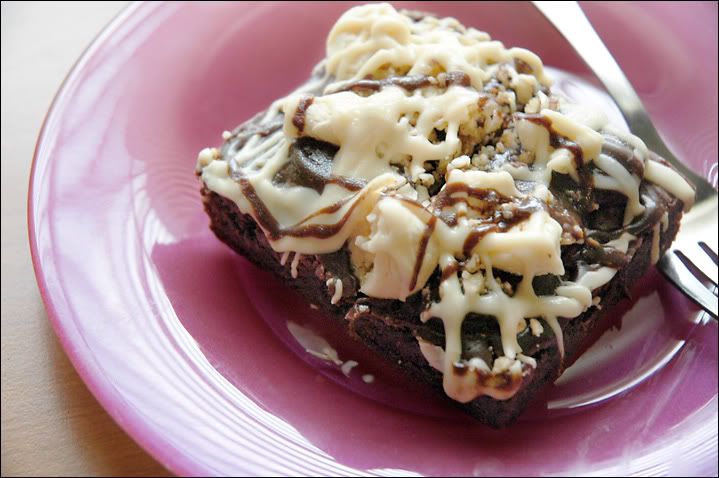 This little hunk of delicious is the third and final thing I brought home with me from Vegan Treats: a rocky road brownie. Marshamallows, chocolate, and what I assume is white chocolate top a fudgy frosting, which in turn tops a very tasy brownie. It was
really
good. So good that I meant to only eat half and save the rest for Adam, but then I ate the whole thing because I couldn't stop myself. I kind of felt bad for a minute, but then I remembered that he still eats eggs and junk and therefore can get his own damn brownie.
I really like the Vegan Treats brownies. They're pretty much what I think of as the elusive "perfect brownie." I'd love to know how to make them myself.
Oh, and they freeze well too. I popped this in the freezer when we got home from the bakery, and then just let it sit on the counter for 20 minutes before I ate it. So stocking up is an option. A very dangerous option.