4/10 - Flax-Berry Pancakes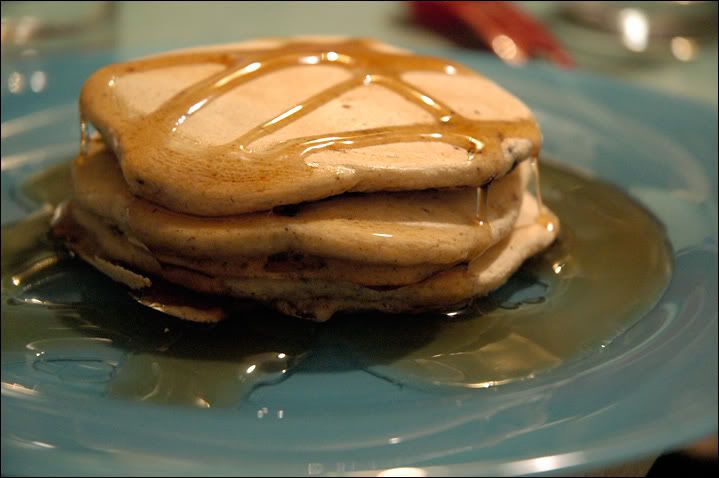 What could be better after a 6:45 am run than blueberry pancakes?
Nothing
, that's what. These are pretty much my favorite pancakes ever. They're just consistently delicious, with or without the berries. I used whole wheat pastry flour this time and it worked wonderfully. Sometimes I like to add a little cinnamon, but I wasn't feeling that today.
Flax-Berry Pancakes
Recipe from
Vegan Planet
1 1/2 c flour
2 Tbsp sugar
2 tsp baking powder
1/2 tsp salt
2 Tbsp ground flaxseeds
1/4 c water
1 1/4 c soymilk
1 tsp vanilla
3/4 c berries
Combine flour, sugar, baking powder, and salt in a bowl. Set aside.
Combine flax and water and blend until thick. Add soymilk and vanilla and mix until smooth.
Mix wet ingredients into dry until just combined. Fold in the berries.
And... I'm not going to insult your intelligence by telling you how to cook pancakes.
Serves 4, or 2 if you're really hungry.